Page - Trang chủ
CitiPOS can cater to a variety of industries
CitiPOS helps businesses to increase sales, manage all stocks, create users with different authority level, manage loyal customers and even integrated with CitiPAY.
Bar - Cafe - Restaurants
Bar, coffee, milk tea, BBQ – hot pot, snack bar, karaoke …
Fashion
Shoes shops, clothing, accessories, hats, backpack, bags, underwear, sportswear, …
Mini supermarket
Supermarket fashion, supermarket books, supermarket sport equipments, food supplements …
Flowers & Gifts
Flower shops, souvenirs, watches, perfumes …
Convenient store
Convenient stores, grocery stores, bakeries, ice creams, …
Household Furniture
Furniture stores (furniture, sofa, shelves …), kitchen appliances, gas pillows, mattresses …
Cosmetic
Perfume shops, cosmetics (shampoo, shower gel, lotion, ..), hair care …
Mother and baby
Toy stores, clothes, milks …
Bookstore & Stationery
Bookstores, stationeries, paintings, …
The advantages of the CitiPOS system
Store Online
Integrated the online store. Order online helps increase sales.
Flat design
Professional flat design, simple to use.
Easy to manage
Powerful toolkit for reporting, sales, analysis, optimization.
Global
The product is applied in many countries (Australia – USA – Vietnam).
Multi-platform
Cross platform features on phones, tablets, computers.
Cloud service
Cloud connectivity helps shop owners keep track of business remotely.
Hardware requirements
CitiPOS supports a variety of hardware types, from basic to advanced.
Depending on the business model as well as the specific scale, CitiPOS will offer the most suitable hardware solution.
Inventory management, inventory statistics and inventory values have been greatly improved since using the CitiPOS system. Allowing remote business tracking is also a convenience, I love it.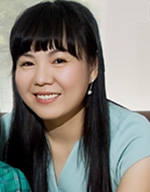 Ms Quyên
Shopkeeper
Shop Baby Quốc Tế
68 Tôn That Tung Street, Ward Ben Thanh, District 1, Ho Chi Minh City
090 899 79 79
I was quite hesitant when I decided to try CitiPOS instead of manual management. But things are simpler than I think. Now my document work very easy.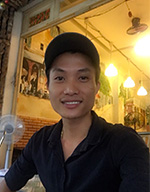 Mr Ngọc
Shopkeeper
Thảo Ốc
99 Vinh Khanh, Ward 8, District 4, Ho Chi Minh City
093 211 70 78
CitiPOS speeds up order processing times more than the combined process by handwriting and cash re-entry. The system is always stable when crowded.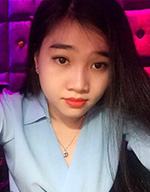 Ms Thư
Manager
Unique Cafe
15 Truong Son Street, District 10, Hồ Chí Minh
097 868 64 57
Pricing
Trial
50 Products
01 Shop
03 Account
Multi store
Setup supporting
Customer care:
Email
Silver
1.500.000đ / year
100 Products
01 Shop
05 Account
Multi store
Setup supporting
Customer care:
Team Viewer in working time
BONUS
Buy 1 year get 6 month free
Buy 3 year get 1 year free
Buy 5 year get lifetime license
Gold
2.500.000đ / year
Unlimited
01 Shop
Unlimited
Multi store
Setup supporting: 4 hours
Customer care:
Team Viewer 24/7
BONUS
Buy 1 year get 6 month free
Buy 3 year get 1 year free
Buy 5 year get lifetime license
Contact
Address
Floor 6, 12 Pham Dinh Toai Street, Ward 6, District 3, Ho Chi Minh City
Global
7 Percy St, Southport, QLD, 4215, Australia
Tel: (+61) 424.612.430
Websup Digital Marketing Consultancy
Level 8/66 Goulburn St
Sydney NSW 2000, Australia